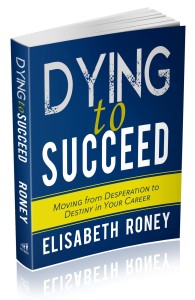 Are you an employee who feels emotionally and spiritually drained? Do you feel like you're missing your higher calling because your job is taking up all of your time? If so, you're not alone.
Many people approach their careers from an attitude of desperation, just trying to find a job that will pay the bills… without ever experiencing God's destiny for their lives.
Dying to Succeed will challenge you to evaluate whether your calling as a Christian is being drowned out by your corporate responsibilities. Spiritual work and work in the marketplace overlap. Read this book now to determine whether you need to redefine success in your life to escape the feeling that you're "dying to succeed," moving from desperation to destiny in your career.