The Painful But Often Necessary Step in Editing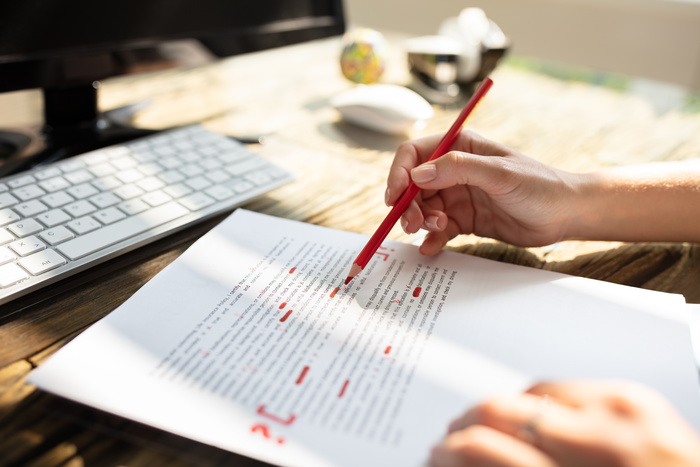 Creating a powerful and effective book or poem requires a key step in the editing process—killing your darlings. This sounds painful, and to be honest, it can be, but it can also be the very step that launches your writing project to the next level.
What "Killing Your Darlings" Means
My 400-level creative writing college class first introduced me to the phrase "killing your darlings." During the workshop portion of the course, a student received a suggestion to remove a particular part of his story that he really liked (he found it witty and amusing). As outside editors, the rest of the class was able to describe how it detracted from and disrupted the story's flow. We agreed that he needed to remove it because it didn't serve the story.
The professor then stepped in and explained that we had just asked him to kill his darling. Killing your darlings, she explained, means removing extraneous sentences, paragraphs, or sections of your work that you desperately love and want to keep but that do not support or enhance your work and may actually detract from the overall quality.
In this student's case, he had to decide whether or not he could, for the good of the story, sacrifice those particular sentences, no matter how proud of them he was.
The Inner Struggle
All writers will face this dilemma at some point in their writing journey, most likely more than once. What makes it so hard is the very fact that it is a "darling"—a piece of our writing that we are proud of and love.
As writers, we are often extremely critical of our work, so writing something that we delight in is refreshing and exciting. Someone telling you to remove it ushers in disappointment and even sadness. Yes, it hurts, and maybe you're afraid that you're never again going to write something so brilliant, witty, or life-changing. Perhaps you resist, wanting to fight for your darling and make arguments for it.
Eventually, though, you must decide if you can trust what others are telling you, trust that you will continue to write extraordinarily, and trust the process of killing your darlings for the good of your non-fiction work, story, or poem.
Examples of "Darlings"
What are some of these darlings that you need to remove? Depending on the genre, they might look different.
In non-fiction, a darling might be a point you believe to be deeply profound or an anecdote that's close to your heart, but they don't support the theme or direction of the book.
In fiction, you might have a scene or character you are particularly proud of but is unnecessary and detracts from the storyline.
In poetry, a darling might be that one line (or few lines) that you love for its poetic beauty or intimate, personal significance but lacks in power
How to Know Which "Darlings" to Kill
Once you have decided to "do the deed," you next must decide how you are going to determine what to remove. One option is to self-edit.
If you self-edit, I suggest writing down a clear thesis statement or central message for non-fiction works and a central theme for fiction or poetry. Keep this statement or theme in front of you as you read through your work, and whenever you wonder if a particular section fits, ask yourself these questions:
Does this section support or provide evidence for the central message?
Can I justify this section's appearance in this particular work?
Does the thought process flow smoothly in and out of this section?
Is this section required for this story or poem?
Does this section distract from the theme?
Allow the answer to these questions to guide you in your self-editing process. However, answering these questions for your own work can be difficult, so consider bringing in another person to help you, preferably a professional editor. A professional editor will be able to:
hone in on your central message
identify what sections distract from communicating that message
communicate with you honestly and constructively
have your work's best interest in mind
At High Bridge Books, our editors offer several levels of editing that include identifying and removing sections (be it sentences, paragraphs, or even chapters) that don't serve your book. While the choice is ultimately up to you, the author, we give our professional edits and opinions so that your book will be its best. We want to see your book succeed and your message spread. Sometimes that's done best by killing your darlings.